Are you tired of your busy city life?

Do you need a break?
Then here is something for you!
A unique opportunity to experience Ecotourism, just 75kms from Bhubaneswar on the banks of Chilika Lake!

Welcome to Mangalajodi Ecotourism
A community owned and managed wildlife conservation venture, Mangalajodi Ecotourism is your destination to get a peep into Mother Nature. Mangalajodi is a village located on the northern banks of Chilika Lake in Odisha, 'The Bird's Paradise' hosts more than 3,00,000 birds in its marshy waters, especially in winters. Mangalajodi also represents one of its kind ecosystems, whose protection is epitomised by a sustainable lifestyle that is at a brink of extinction in urban settings.
At the heart of Managalajodi, Ecotourism is the democratic notion that fragile ecosystems like these belong to everyone and their protection is important. Any deterioration of these will affect us directly or indirectly.
Mangalajodi Ecotourism aims to inspire, inform and enable communities to turn ecosystems into a sustainable source of livelihood through well managed low impact tourism instead of exploiting them for short term profits. Conservation of wetland ecosystem and its avifauna is the key of the whole initiative.
Awards And Recognition
| | | |
| --- | --- | --- |
| | | |
| India Biodiversity Awards Runner Up 2014 | | RBS Earth Hero Awards 2012 |
Partners of the Ecotourism Intervention
RBS Foundation India 
Indian Grameen Services  

RBS Foundation India, (The Royal Bank of Scotland Group) has been actively providing support the vulnerable and underprivileged communities in India and support projects that enhance existing, or create new, livelihood opportunities for these communities. The Foundation lays a special focus on communities dependent on critical ecosystem resources and natural resources and so the communities who typically reside in or around fragile forest/grassland/mangrove/wetland eco systems or are dependent on scarce water and degraded land resources. To make Mangalajodi Ecotourism initiative sustainable, RBS Foundation has extended support to its implementing partner Indian Grameen Services.

Indian Grameen Services (IGS) is the non-profit affiliate of the BASIX Social Enterprise Group, registered under Section 25 of the Companies Act in 1987.

The Mission of IGS is "Incubating Innovation for Pro poor sustainable livelihoods".

The Vision is "Kayam Rojgar-Khushal Pariwar"(nearest meaning in English is Sustainable Livelihoods – Prosperous Household.

As a premier Livelihood Institution, Indian Grameen Services is working with more than 2 million households across 24 Indian states including Odisha.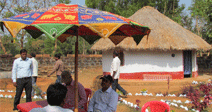 Featured Place
Mangalajodi Ecotourism is community owned and managed wildlife conservation venture. Mangalajodi, a village on the banks of the Chilika Lake, hosts more than 150000 birds which jostle in its marshy ..
Announcement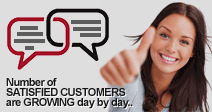 Visitor Testimonials
Wow! I had an amaing time while watching birds from our boat that we named "Amigo" (means friend in Spanish) I loved the tranquility and peace that the journet offered. This is an amazing place...
~Rachel Moot (New Zealand)

I am much impressed by story of transformation of change from Poachers to protection. Herein also lies the formula for successful sustainable conservation where local communities are involved. Here livelihoods coexist with conservation. I see all of this in practice at Mangalajodi...
~ Biren Bhuta (IUCN)

Share your moment !!

A moment can be a picture, a word or a thought. We leave it up to you, share it with us so that all of us who love Mangalajodi can cherish it.