Birding rules and Ethics
NO CHASING, POINTING AT OR HARASSING BIRDS

Observe Birds without disturbing them. In Mangalajodi, you are lucky as the birds allow you to approach them pretty close before flying. But don't make them fly. Please obey your guide.


NO USE OF RECORDED BIRD CALLS

Do not use recorded calls to attract birds. It stops them from important activities like feeding.


NO APPROACHING NESTS, ROOSTS AND DISPLAY AREAS

Do not approach these areas as you will be disturbing vital activities.


NO IRRESPONSIBLE PHOTOGRAPHY
No flash, no nest photography. Shoot only from your boat and in your designated route from safe distance.
NO GETTING OFF BOAT OR DEVIATING FROM ROUTE
Stay in your boat and Stick to your designated route.
NO LITTERING, SMOKING, ALCOHOL OR PICNICKING
Leave your plastics behind or carry them all back with you, the reeds are vulnerable to fire, so no smoking. Picnic is allowed only in designated areas. Alcohol is prohibited.
NO DEODERANTS OR BRIGHT CLOTHES
They scare away birds and spoil yours and others' chances of watching the birds. Wear drab clothes.
NO FISHING, HANDLING BIRDS OR ANIMALS
This is absolutely prohibited.
NO GETTING IN OR OUT BEFORE/AFTER SET TIMINGS
Stick to preset birding timings.
NO GETTING IN THE WAY OF OTHERS' SIGHTINGS
Respect other birders. Do not disturb them in your eagerness for sightings.
NO MOBILE PHONES, LOUDSPEAKERS, LOUD TALK
Leave your phones behind or switch them off, Music players and speakers are prohibited. Be discreet while talking.
NO SOUVENIRS
Do not take anything from the lake. Leave it undisturbed.
HAVE A GOOD TIME BIRDING!
"Everyone who enjoys birds and birding must always respect wildlife, its environment, and the rights of others. In any conflict of interest between birds and birders, the welfare of the birds and their environment comes first"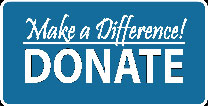 Support for a CAUSE
Nature Lovers, Wildelife Enthusiasts & any Person can show appreciation for Mangalajodi Ecotourism's patronage for conservation activities at wetland ecosystem and protection of Bird's, supports it by donating to Ecotourism initiative for Mangalajodi Welfare Fund. If you would like to make a donation, simply can do cash payment or make a DD/Cheque of the amount you wish to donate, in favour of Ecotourism Trust (Mangalajodi), payable at Tangi, Khordha.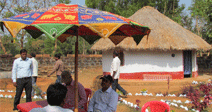 Featured Place
Mangalajodi Ecotourism is community owned and managed wildlife conservation venture. Mangalajodi, a village on the banks of the Chilika Lake, hosts more than 150000 birds which jostle in its marshy ..
When to visit
Though resident birds can be sighted throughout the year, winters (October to March) are the ideal time to see migratory birds.
How to reach
Mangalajodi is approx. 75 Kms from Bhubaneswar en route to Chennai on NH-5. Bhubaneswar is well connected by air and train. Nearest Bus stand is Chandpur Tangi. Nearest Railway stations are Kalupada Ghat and Mukateswar.
View Guide Map