Birds and Biodiversity
Mangalajodi host a wide variety of fishes, amphibians, birds, reptiles and mammals.
Birds
Mangalajodi - The Birds' Paradise attracts birds from all across the globe making it one of the best spots for birding in entire Chilika. Following group of birds jostle Mangalajodi marshes every winter.
Grebes, Cormorants/Shags, Herons, Egrets & Bitterns, Storks, Ibises, Geese & Ducks, Raptors, Pheasants, Partridges, Quails, Rails, Crakes, Moorhens, Coots, Jacanas, Waders, Gulls & Terns, Kingfishers, Swifts, Bee-caters, Larks, Swallows, Wagtails & Pipits, Robins, Thrushes, Babblers, Prinias, Warblers, Munias, Sparrows, Weavers, Starlings and Mynahs.
Mammals
Fishing Cat (Prionailurus viverrinus):
The Fishing Cat is endangered due to its dependence on wetlands, which are increasingly being settled and converted for agriculture, and also due to human over-exploitation of local fish stocks. Mangalajodi reported the presence of this rare Fishing Cat population.
Fishes
Mangalajodi wetland represents many fish species including Illisha(Hilsa illisha), Khainga(Mullet), Bhekti, Kanna, Kokill or Anchovy, Rice Fish, Panchax, Puffer Fish, Acher Fish, Climbing Perch, Dwarf Gourami, Eleotrid, Glass Fish, Pipe Fish, Mud Skipper etc.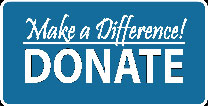 Support for a CAUSE
Nature Lovers, Wildelife Enthusiasts & any Person can show appreciation for Mangalajodi Ecotourism's patronage for conservation activities at wetland ecosystem and protection of Bird's, supports it by donating to Ecotourism initiative for Mangalajodi Welfare Fund. If you would like to make a donation, simply can do cash payment or make a DD/Cheque of the amount you wish to donate, in favour of Ecotourism Trust (Mangalajodi), payable at Tangi, Khordha.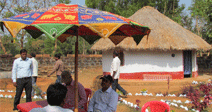 Featured Place
Mangalajodi Ecotourism is community owned and managed wildlife conservation venture. Mangalajodi, a village on the banks of the Chilika Lake, hosts more than 150000 birds which jostle in its marshy ..