Mangalajodi Eco Tourism Disclaimer
All elements of this website, including, but not limited to, the general design and the content, are protected by moral rights, trademark and other laws relating to intellectual property rights. This website, its content and all related rights shall remain the exclusive property of the Mangalajodi Ecotourism. Except as explicitly permitted, no portion or element of this website or its content may be copied or retransmitted via any other means. We do not guarantee that this web site shall be available on an uninterrupted basis and therefore shall not be liable for any losses or damages resulting from this web site not being accessible or for delays in access.

Access to and use of this web site is at the user's own risk and we cannot warrant that the use of this web site or any material downloaded from it will not cause damage to any property, including but not limited to loss of data, computer viruses. In addition, Mangalajodi Ecotourism accepts no liability in respect of losses or damages arising out of changes made to the content of this web site by unauthorized third parties.

We compile the information based on information from Bird Protection Committee and opinion from experts. All reasonable steps are taken to ensure accuracy of the information on this web site, however no warranty is given regarding the accuracy or completeness of the content of this website. Hence we accept no liability for any such losses or damages (whether direct, indirect, special, consequential or otherwise) arising out of errors or omissions contained in this website. The Mangalajodi Ecotourism reserve the right to update, adds, amend, remove, replace or change any part of the website content, including but not limited to functionality and navigation at any time without prior notice.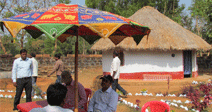 Featured Place
Mangalajodi Ecotourism is community owned and managed wildlife conservation venture. Mangalajodi, a village on the banks of the Chilika Lake, hosts more than 150000 birds which jostle in its marshy ..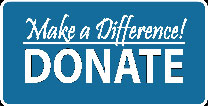 Support for a CAUSE
Nature Lovers, Wildelife Enthusiasts & any Person can show appreciation for Mangalajodi Ecotourism's patronage for conservation activities at wetland ecosystem and protection of Bird's, supports it by donating to Ecotourism initiative for Mangalajodi Welfare Fund. If you would like to make a donation, simply can do cash payment or make a DD/Cheque of the amount you wish to donate, in favour of Ecotourism Trust (Mangalajodi), payable at Tangi, Khordha.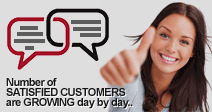 Visitor Testimonials
Wow! I had an amaing time while watching birds from our boat that we named "Amigo" (means friend in Spanish) I loved the tranquility and peace that the journet offered. This is an amazing place...
~Rachel Moot (New Zealand)

I am much impressed by story of transformation of change from Poachers to protection. Herein also lies the formula for successful sustainable conservation where local communities are involved. Here livelihoods coexist with conservation. I see all of this in practice at Mangalajodi...
~ Biren Bhuta (IUCN)