Mangalajodi Eco Tourism Trust : Eco-Declaration

We members of Mangalajodi Ecotourism Trust hereby declare that we will abide by the following policies while managing Ecotourism activities at Mangalajodi.
1. We will ensure that tourism will have no detrimental impact on the biodiversity and culture of local region particularly Mangalajodi.
2. We will regulate and ensure safety and provision of quality services for our visitors.
3. We will ensure that anti-social activities like Child Labor, women abuse etc. will never have any place in the project at any point of time.
4. We will ensure that revenue generated by the Ecotourism will be owned by committee and will be utilized for managing and developing ecotourism in Mangalajodi.
5. We will ensure the exchange and sharing of experience with communities of other regions (specially other committees involved in conservation efforts in Chilika) for increasing biodiversity protection sphere to larger area of Chilika.
6. We will involve local community of Mangalajodi in different livelihood generating activities so that employment generation can be spread over a larger population.
7. We will ensure that in case of non-compliance with the Conservation policies indulged individuals will be dealt as per the Wildlife Protection Act (1972) amended as per the date.
8. Whenever a decision will be taken it will be taken in consultation with committee members and corresponding resolution will be passed in committee, record of which will be kept at Trust office for future reference.
Note: We will have full mandate of managing and benefiting from the Ecotourism and conservation efforts but legal ownership and control of wildlife resources will remain with the concerned state wildlife department.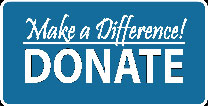 Support for a CAUSE
Nature Lovers, Wildelife Enthusiasts & any Person can show appreciation for Mangalajodi Ecotourism's patronage for conservation activities at wetland ecosystem and protection of Bird's, supports it by donating to Ecotourism initiative for Mangalajodi Welfare Fund. If you would like to make a donation, simply can do cash payment or make a DD/Cheque of the amount you wish to donate, in favour of Ecotourism Trust (Mangalajodi), payable at Tangi, Khordha.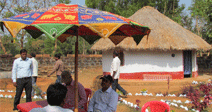 Featured Place
Mangalajodi Ecotourism is community owned and managed wildlife conservation venture. Mangalajodi, a village on the banks of the Chilika Lake, hosts more than 150000 birds which jostle in its marshy ..