Mangalajodi Eco Depiction
We adhere to principles of Ecotourism, by making a positive contribution to Ecology, Environment and Economic upliftment of the local community.
Using locally available resources:
Infrastructure built to support ecotourism activities like; Boats, Cottages etc. are constructed with locally available material like local wood, Bamboo etc.
Interactive interpretation:
Trained Eco-guides assist tourists in identifying birds and protecting their habitat. Part of revenue generated is kept for supporting community conservation efforts.
Protecting and enhancing destination appeal:
Mangalajodi Visitors Centre showcases the art of conservation and is dedicated to community conservation efforts and has a picture gallery depicting Mangalajodi biodiversity.
Promoting local culture:
We ensure that guests become adequately aware and observe the traditional and socio-cultural practices with the help of Eco-guides.
Promoting sustainable way of living:
Mangalajodi also highlights the traditional-yet-sustainable way of living, having a minimal impact on the environment.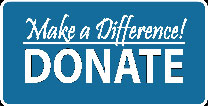 Support for a CAUSE
Nature Lovers, Wildelife Enthusiasts & any Person can show appreciation for Mangalajodi Ecotourism's patronage for conservation activities at wetland ecosystem and protection of Bird's, supports it by donating to Ecotourism initiative for Mangalajodi Welfare Fund. If you would like to make a donation, simply can do cash payment or make a DD/Cheque of the amount you wish to donate, in favour of Ecotourism Trust (Mangalajodi), payable at Tangi, Khordha.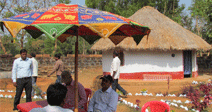 Featured Place
Mangalajodi Ecotourism is community owned and managed wildlife conservation venture. Mangalajodi, a village on the banks of the Chilika Lake, hosts more than 150000 birds which jostle in its marshy ..