Mangalajodi Guide Map
Mangalajodi is approx. 75 Kms from Bhubaneswar en route to Chennai on NH-5. Bhubaneswar is well connected by air and train. Nearest Bus stand is Chandpur Tangi. Nearest Railway stations are Kalupada Ghat and Mukteswar.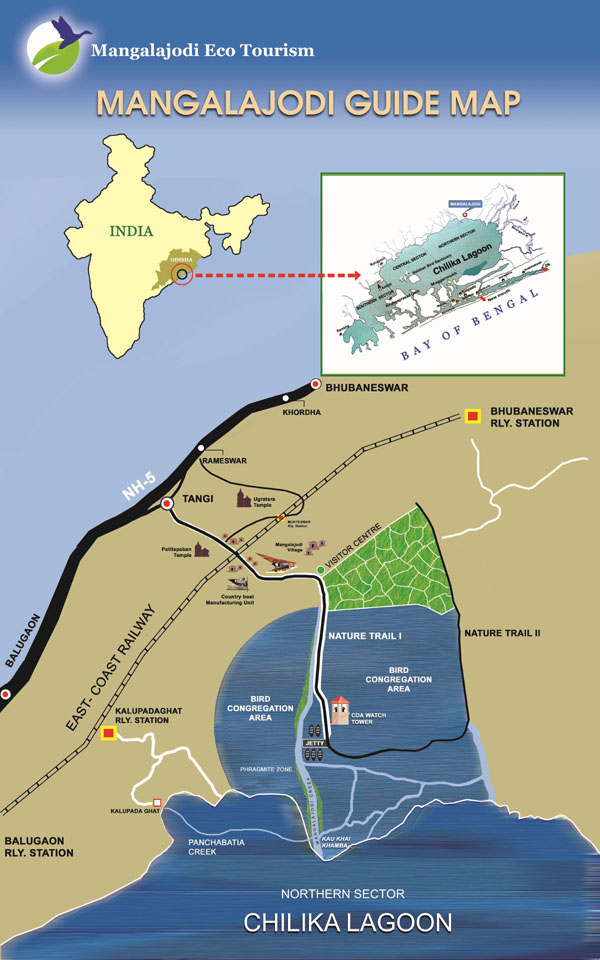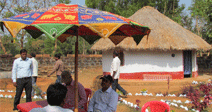 Birding Rules & Ethics for Mangalajodi Marshes
Eco-tips for travelers- Decrease impact of your trip
Got a suggession?
Feel Free to Discuss with us.
Your valuable suggestions will help us in measuring and improving the quality of services.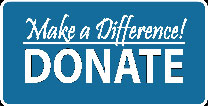 Support for a CAUSE
Nature Lovers, Wildelife Enthusiasts & any Person can show appreciation for Mangalajodi Ecotourism's patronage for conservation activities at wetland ecosystem and protection of Birdís, supports it by donating to Ecotourism initiative for Mangalajodi Welfare Fund. If you would like to make a donation, simply can do cash payment or make a DD/Cheque of the amount you wish to donate, in favour of Ecotourism Trust (Mangalajodi), payable at Tangi, Khordha.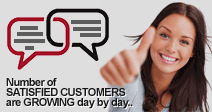 Visitor Testimonials
Wow! I had an amaing time while watching birds from our boat that we named "Amigo" (means friend in Spanish) I loved the tranquility and peace that the journet offered. This is an amazing place...
~Rachel Moot (New Zealand)

I am much impressed by story of transformation of change from Poachers to protection. Herein also lies the formula for successful sustainable conservation where local communities are involved. Here livelihoods coexist with conservation. I see all of this in practice at Mangalajodi...
~ Biren Bhuta (IUCN)