History of Mangalajodi

Manglajodi is a small picturesque village on Chilika Lake's northern-western fringe, known for its marshes and water fowl congregations.

Every winter Manglajodi comes alive with birds from temperate regions that migrate here to spend winter in its warm waters. Ducks like Pintail, Shovellers, Garganey, Gadwall and Pochards; and waders such as Black Tailed Godwits, Black Winged Stilts, Ringed Plovers, undertake a perilous journey from as far as Europe, central Asia, etc. across the Himalayas and congregate here to feed in the rich wetlands and prepare themselves for their return migration in summer.

Manglajodi has come a long way to get here. Mangalajodi was famous as 'poachers' village' because of the involvement of villagers in water bird poaching on a large, commercial scale. Even the eggs were not spared. It was no surprise therefore, when the census in the year 2000, counted a mere 5,000 birds in these waters.

--

Protection has benefited not only Manglajodi's birds, but all of its fantastic biodiversity including, among myriad others, fishes, snakes, monitor lizards and the elusive Fishing Cat.

Manglajodi now host more than 1,50,000 birds in the peak season and has been designated the status of 'Important Bird Area' by Birdlife International (www.birdlife.org) for its importance as a significant global waterfowl habitat.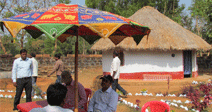 Featured Place
Mangalajodi Ecotourism is community owned and managed wildlife conservation venture. Mangalajodi, a village on the banks of the Chilika Lake, hosts more than 150000 birds which jostle in its marshy ..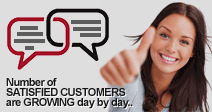 Visitor Testimonials
Wow! I had an amaing time while watching birds from our boat that we named "Amigo" (means friend in Spanish) I loved the tranquility and peace that the journet offered. This is an amazing place…
~Rachel Moot (New Zealand)

I am much impressed by story of transformation of change from Poachers to protection. Herein also lies the formula for successful sustainable conservation where local communities are involved. Here livelihoods coexist with conservation. I see all of this in practice at Mangalajodi……
~ Biren Bhuta (IUCN)