-->
MANGALAJODI ECO-TOURISM PRICE SHEET
PACKAGE DETAILS (Per Person Price- In Rupees)

COTTAGE STAYING

Type of Package

Pax-1

Pax-2

Pax-3

Pax-4

One Day/One Night

For Indians Tourists

For Foreign Tourists




3799

5699




4199

6299




4999

7499




8399

12599

Two Days|One Night

For Indian Tourists

For Foreign Tourists




7499

11199




8099

12149




9549

19099




19199

24299

Three Days|Two Nights

For Indian Tourists

For Foreign Tourists




11249

16899




12299

18449




14549

21849




24599

36899

DORMITORY STAYING FOR 4 PERSONS

Tourist Type
One Day/One Night
Two Days/One Night
Three Days/Two Night

For Indians Tourists

For Foreign Tourists

5099

7649

9599

14399

14499

22049

DAY PACKAGE

Type of Package

Pax-1

Pax-2

Pax-3

Pax-4

For Indians Tourists

For Foreign Tourists

1899

2849

2199

3299

2499

3749

2799

4199

PHOTOGRAPHERS PACKAGE

Type of Package

Pax-1

Pax-2

Pax-3

Pax-4

One Day/One Night

For Indians Tourists

For Foreign Tourists




5799

8699




6199

9299




6999

10499




12399

18599

Two Days|One Night

For Indian Tourists

For Foreign Tourists




11449

17249




12099

18149




13549

20399




24199

36299

Three Days|Two Nights

For Indian Tourists

For Foreign Tourists




17249

25899




18299

27449




20549

30899




36599

54899

CORPORATE PACKAGE

Type of Package

10 Pax

15 Pax

20 Pax

Corporates

25000

33750

40000

STUDENT PACKAGE

Type of Package

10 Pax

15 Pax

20 Pax

Students

5500

7875

10000

NOTICE

1)The package includes one boating trip per day for maximum for 4 persons and 2.5 hours.
2)For Pax-3 booking, package includes extra bed provisions only.
3)The package for Photographer includes 2 boating trips per day with foods on boat.
4)The food in package includes breakfast and veg lunch/dinner.

5)Extra boating trip charges INR 1000 per trip for 2.5 hours for Indian Tourists and INR 1500
for Foreign Tourists. (Provides 1 binocular, extra binocular charges INR 50)

6)All Non-veg dishes (Fish, Prawn, Crab, Chicken and Egg), Tea/Coffee, Packaged drinking
waters are chargeable.
7) For corporate package the lunch is non-veg (Chilika Fish), meeting hall, projector included in the package.

8)Pick up and drop facilities are available on request. Transports to Jetty, Railway station,
Airport are chargeable.

9)Packaged tour to Vetnoi, Chilika Lagoon, Rushikulya, Gopalpur arranged and customized
on request.

10)Premium Package for Cottage staying - During peak tourism season i.e.15th December 'Äď
15th January, extra INR 500 will be chargeable per package.

Transaction Details

Particulars

Details

Name of the Organisation
Mangalajodi Ecotourism Trust
Registered Office
At/Post- Mangalajodi, Via- Tangi, Dist- Khurdha - 752023, Odisha
Category
Not for profit
Organisation Type
Trust
PAN No
AACTM9214C
Payment in favour of
Mangalajodi Ecotourism Trust
Account No
325905001829
Type of Account
Current
Bank Name
ICICI Bank
Branch Name
Tangi
Bank Address
At/Post- Tangi, Dist- Khurdha, PIN-752023
IFSC Code
ICIC0003259
Cell No
9667796800/8895288955
Email id
mangalajodiecotourism@gmail.com
Website
www.mangalajodiecotourism.com
The bookings will be confirmed only after transfer of 50% of
Courtesy: Mangalajodi Eco Tourism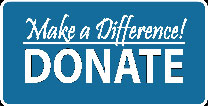 Support for a CAUSE
Nature Lovers, Wildelife Enthusiasts & any Person can show appreciation for Mangalajodi Ecotourism's patronage for conservation activities at wetland ecosystem and protection of Birdís, supports it by donating to Ecotourism initiative for Mangalajodi Welfare Fund. If you would like to make a donation, simply can do cash payment or make a DD/Cheque of the amount you wish to donate, in favour of Ecotourism Trust (Mangalajodi), payable at Tangi, Khordha.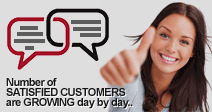 Visitor Testimonials
Wow! I had an amaing time while watching birds from our boat that we named "Amigo" (means friend in Spanish) I loved the tranquility and peace that the journet offered. This is an amazing place...
~Rachel Moot (New Zealand)

I am much impressed by story of transformation of change from Poachers to protection. Herein also lies the formula for successful sustainable conservation where local communities are involved. Here livelihoods coexist with conservation. I see all of this in practice at Mangalajodi...
~ Biren Bhuta (IUCN)

When to visit
Though resident birds can be sighted throughout the year, winters (October to March) are the ideal time to see migratory birds.
How to reach
Mangalajodi is approx. 75 Kms from Bhubaneswar en route to Chennai on NH-5. Bhubaneswar is well connected by air and train. Nearest Bus stand is Chandpur Tangi. Nearest Railway stations are Kalupada Ghat and Mukateswar.
View Guide Map